3 Easy Drills to Run at Your Next Practice
Teaching middle school players how to set a volleyball can be challenging. Often times, there are only one or two players who show a natural inclination towards setting, and the rest are, more or less, hopeless. Or at least that's how you feel at tryouts!
Training setters can be very time consuming, and when you are coaching by yourself it can be hard to justify spending practice time running a drill which is designed for only one or two players. But setters make or break a team! Spending time during practice working on their skills will only help you in the long run. Even better, you will likely see dramatic improvements right away.
Here are three drills which you can run at your next practice that will focus on developing your setters through game-like contacts and high reps.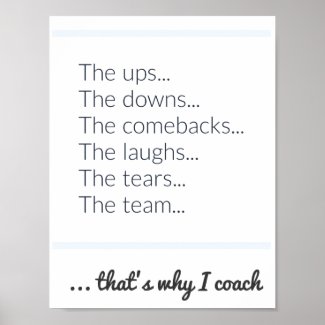 1. Hitting Lines with Run-Throughs
In this drill you will have your team set up for hitting lines from a toss. However, instead of tossing directly to the setter, you will have them start in their typical setting position and toss in front of them about three or four steps. This forces them to react to a "pass" which isn't perfect and still work on getting a set up.
Make sure they are working on "beating the ball" to the spot where it is going. That means getting into position first, and setting next. This will give them more setting options and open up the right side option. A middle set here is also fun to work on, as they will push the ball straight up and then run through the set (AKA get out of the way).
If you find them cheating, you can toss directly to their position every once in a while to make sure they are working on reacting, instead of "knowing" where the pass is going. Emphasize good hand positioning and footwork. This drill also makes them work on deceptive back sets, which not every 7th or 8th grader will be able to pull off. Since they are working on running straight forward, they can't turn or open up to where they are setting.
READ MORE: Teaching Young Players How to Pass a Volleyball
Go through this drill for about 15 minutes. Although you can give feedback to your hitters at this time, the objective of the drill is to get your setter(s) moving and practicing situations which they will encounter during a match. I do not recommend using passers for this drill, although I prefer that for almost every other kind of hitting lines. The reason is that the passes are not going to their ideal location, and you do not want to build muscle memory for that type of pass.
2. Setters and Liberos
This drill is good for two reasons: First, it is a player-run drill and frees you up to work with either another group of players or to simply focus on instruction. Secondly, it's something that happens every third or fourth time the ball comes over the net and we often forget to practice it! I'm taking about out-of-system play. When the pass goes nowhere near the setter, your team needs to know how to deal. And your setters need to know their limitations so they can call for the ball or call help more effectively.
Send your libero(s), defensive specialists, and setters over to a different court (or just to the other side of the net if space is limited). Have a tosser stand in right front and left front, who will either toss a freeball or enter a downball (dependent on both hitter and passer control/skill level). Have a setter start in right back and libero in left back. If your outside hitter tosses a freeball to the libero, the libero will pass the ball to right front and the setter will set as usual.
READ MORE: Pre-Made Volleyball Practice Plan: Learning Setting and Attacking
On the next toss, a freeball or downball will go to the setter. The setter will then work on passing the ball into the middle of the court so that the libero can pass-set the ball to either the left front or right front. Have each player pass the ball ten times before rotating to either a tossing position or serve as a shagger. Go through as many times as necessary, but three times through will likely be sufficient and take about 15 minutes.
Since this is a player-run drill and feedback is given via how close to target the setters and liberos/DS's get the ball to target, you can take some time and work with blockers either on jousting or footwork.
3. Metronome
This drill is for setters only, but should be done along the net. This means you should have a drill (passing or some other form of ball control would be ideal) which you can run with the rest of the team on the other side of the net. If you only have two setters, pull a right side to join in and practice as a back-up setter.
Have a player stand in the setter position, outside, and right side. This drill is called metronome because the ball is always moving back and forth. Your players will be working on ball control and get a better understanding of the strength needed to set different types of sets.
ARE YOU A NEW COACH? CHECK OUT MY EBOOK, "COACHING VOLLEYBALL: A SURVIVAL GUIDE FOR YOUR FIRST SEASON"
Ball movement goes as follows: setting position to outside, outside to right side, right side to setting position, setting position to right side, right side to outside, and finally outside to setting position. While it seems complicated, as soon as you go through once or twice your players should understand. Have them go through each position for 90 seconds (do a coordinating passing drill on the opposite side with the same timeline) and then switch positions. Whistle when to switch. Have your different groups count to see how many they can get in a row. This forces them to try harder to keep the ball in the air.
Although it is already hard enough to plan a practice, by breaking up groups and focusing attention on multiple position players at a time you will be able to progress even faster. This will bring up the overall skill level when practicing as a team in any other drill. I highly recommend running these drills early in the season so that you can move on to more advanced drills before your first match or tournament, and you get the "ugly" stuff out of the way sooner rather than later!